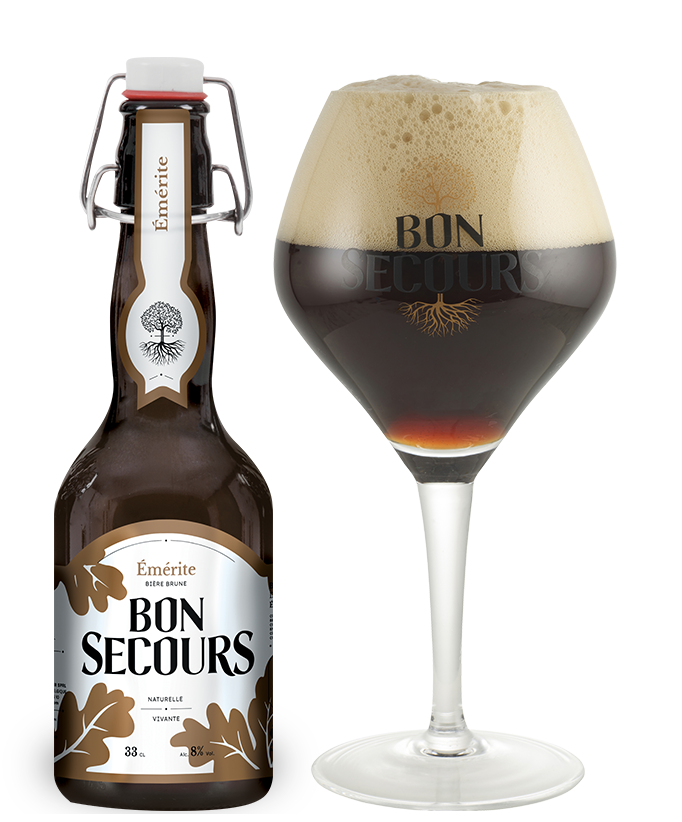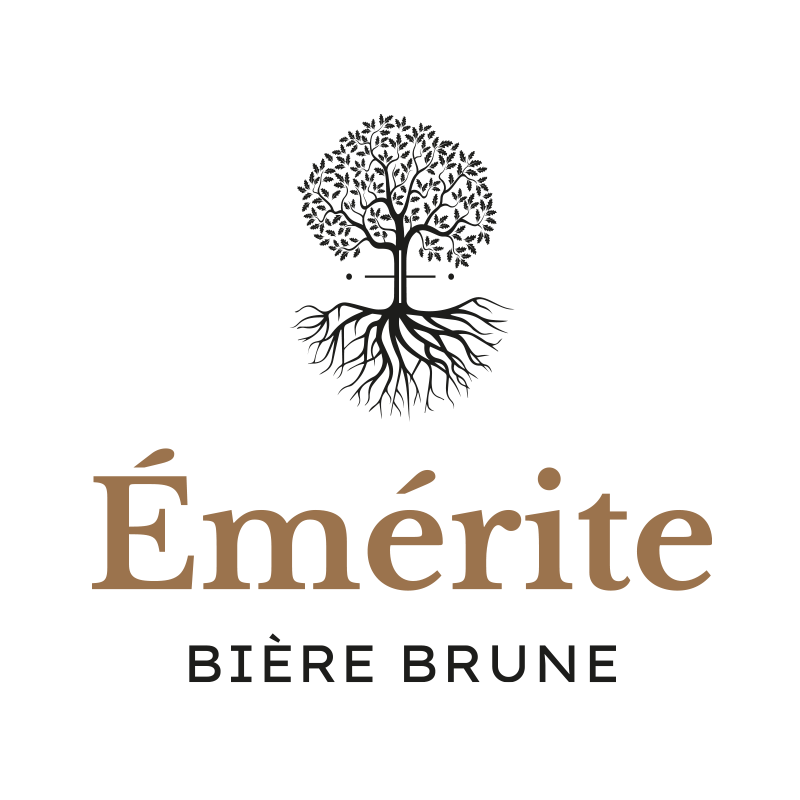 Bon Secours Emeritus is a brown beer that is unpasteurized and refermented in the bottle. It has a deep dark brown colour. Its nose reveals delicate aromas of mocha. On the palate, it is not very sweet, powerful and elegant, while the fruity side quickly gives way to warm aromas of roasted malts. Well-balanced, it has distinguished itself on numerous occasions in international competitions. The Malt
We have always worked with a local actor: the castle malthouse in Beloeil. We use Pilsen malt in our entire Bon Secours range. We add Black malt in our Bon Secours Emeritus, which gives it a roasted taste that brings coffee and mocha aromas.
A lively beer
Our desire to enable connoisseurs to discover the flavours of days gone by has led us to select traditional production methods to protect our beers from filtration, pasteurisation, and an excess of carbon dioxide.
Our beers are packaged in swing-top bottles and solid-wood crates.